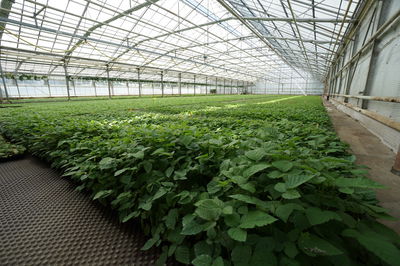 With the founding of our young plant distribution company Lubera Edibles GmbH, we have not only aligned our marketing concept and our online presence with that of our sister company Lubera, we have also taken over key elements from the former distribution company. One of these key elements was, is and remains the availability list. Previously only updated from time to time and delivered upon customer request, the newly revised availability list with a similar layout is now always accessible on our website under the heading 'Downloads' . It will be updated and adjusted at least once a month. This usually happens at the same time the monthly newsletter is sent out.
Redesigned for a better overview

Picture: redesigned layout of the availability list
Basically, we kept the old and clear layout. We have mainly adjusted the structuring for an improved overview and we have inserted the new young plant qualities.
The original structuring was based on the simple system of arranging the varieties of the different fruit species into groups, with no major division into subgroups such as autumn or summer raspberries. In addition to the list of varieties, the respective available quantities were listed in the appropriate quality. Until now, our availability list was only adjusted rather sporadically or irregularly or upon customer request.
After revising the list, the individual fruit types have now been more clearly divided into the corresponding subgroups. In addition, completely new fruits have been added, which complement our range for the spring season 2019. And where possible, these novelties were also subdivided. In addition, the new young plant qualities have been incorporated. On the one hand, the strong young plant quality (P9) and, on the other hand, the grafted one-year-old pome fruit (1j.Vg.). Likewise, we have used this revision to now offer the entire availability list in two languages.
Self-advising in the assortment overview
Due to the revision and the associated restructuring and subdivision into the corresponding subgroups of the individual types of fruit, our availability list is now even more manageable.
Through this division, you as our customer or prospective customer can immediately recognise whether required varieties from the individual assortments are available or not. You will certainly notice that individual varieties are listed several times. This is due to the fact that these varieties cannot be assigned exclusively to a specific group and therefore these varieties are listed multiple times.
Always up-to-date

Picture: in the download area from www.luberaedibles.com you will find the regularly updated availability list
As already mentioned, the availability list had been updated only sporadically or upon customer request in the past. This will change now. In order to keep you up-to-date on which varieties are still available, we will regularly update our availability list. One a month, at the same time we send out our newsletter, our availability list will be brought up-to-date.
And what if you cannot find your desired variety?
Even with a more frequent adjustment of the availability list, the young plant quantities that are available are always on the move: plants grow into the salable stage, stocks are cut back, large, unplanned sales make gaps in the inventory, conversely orders are sometimes canceled or plants develop much faster than you think...What we mean by that is this: if you have a young plant requirement and you do not find the quantities you want at first glance in our availability list, be sure to contact our customer service (.......). For such situations we almost always succeed in finding a solution!
And here again is our contact for plant inquiries:
office@luberaedibles.com
FON: +49 9543 8414-12
FAX: +49 9543 3993
Click here for more information.
Would you like more information, an individual consultation or information about additional ranges?
Click here for the complete 2019 catalogue, which can be downloaded.
If you have specific questions, please do not hesitate to contact our customer service, where you can also spontaneously place an order.
And of course we are always there for you via telephone.
If you want to be regularly informed about news, etc., you can also subscribe to our gardener newsletter here, which we send out about once a month - it's worth it!